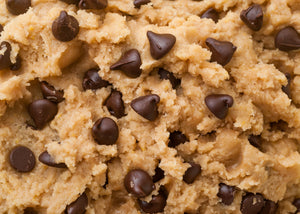 ABOUT US
Our Ice Cream. It has always been, and will always be, about quality.
Amoodi's Creamery blends premium ingredients in small batches to create delicious artisanal ice cream. We combine traditional culinary methods with modern, contemporary touches to formulate truly unique ice cream flavors.
Our team takes great care in sourcing each ingredient that goes into our ice cream. We don't buy a pre-mixed ice cream base; we carefully craft each recipe ourselves to discover the ultimate flavor profile. Each individual ingredient that goes into our ice cream is carefully hand-selected, with no artificial flavors or preservatives.
That's why we say it's "Made From Scratch".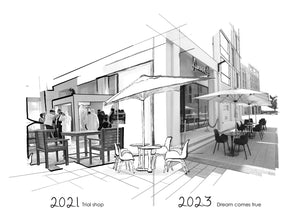 Our First Day
Our story begins in 2021, on a cloudy and beautiful day filled with music, joy, and happiness at Al Mamsha, Sharjah. A day that we, and many others, are all proud of. That day was the fiftieth year of our beautiful UAE, the 2nd of December 2021. It was here where Amoodi's Creamery first operated, sharing happiness into every scoop in a small tiny kiosk.
Our Mission
Making ice cream may seem simple, but there's a lot of heart behind the process. Ice creams should be bigger, better and bring people together. It's not too much to ask! With plenty of artisanal ice cream flavours to offer, we're here to get the job done. From early in the morning to late at night, Amoodi's Creamery aims to provide amazing customer service and one-of-a-kind sweet treats any time you need them. Creating an unforgettable space and staying committed to the process of making good ice cream, we want food and hearts to stay connected. When a product is natural, authentic and made with love, there's nothing that can take away its shine. Ice cream is something we want time and time again, something that makes us feel happy. Why not continue to give that gift?
Our Ice Cream
Choices, choices, choices… sometimes, too much of a good thing is never quite enough. Never your average ice cream desert, Amoodi's Creamery products are an entire meal in themselves. Indulgence should never be something to feel guilty about—each scoop is free from synthetic flavorings and off-the-shelves mixes. We don't do all-natural ice cream by halves. The world of sweet goodness awaits you. What are you waiting for?
If you are a restaurant or grocer interested in collaborating, please let us know.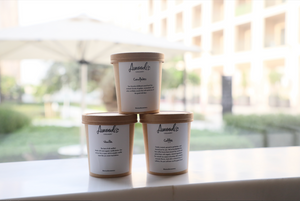 How it's made
The secret to amazing natural and organic ice cream? It's all in the process. We take making every batch of goodness seriously to give you the authentic snacks you deserve.
It All Starts Somewhere…
Taking traditional cream from happy cows, our ice cream steers clear of synthetic additives from the beginning. Churning your tasty treat into silky perfection, we create the smooth textures of Amoodi's ice cream from scratch.
Organic, Natural Ingredients
Keeping ingredients fresh and organic is imperative to our process. From unfiltered sea salt caramel to tangy pistachio, every flavor is natural from start to finish.
Keeping Things Fresh, Just Like Our Flavors
We like to keep our ideas as fresh as our flavors. Want more of what we have to offer? We're only just getting started…